Have a happy and safe New Year's Eve!
CENTER OF INNOVATION art students had to use cardboard to make a food item or dish. The food had to be 3D and stand on its own. The Ramen Bowl is work done by an 8th grader and the steak is work done by a 7th grader. #pcssdproud #equityandexcellence
Happy Kwanzaa!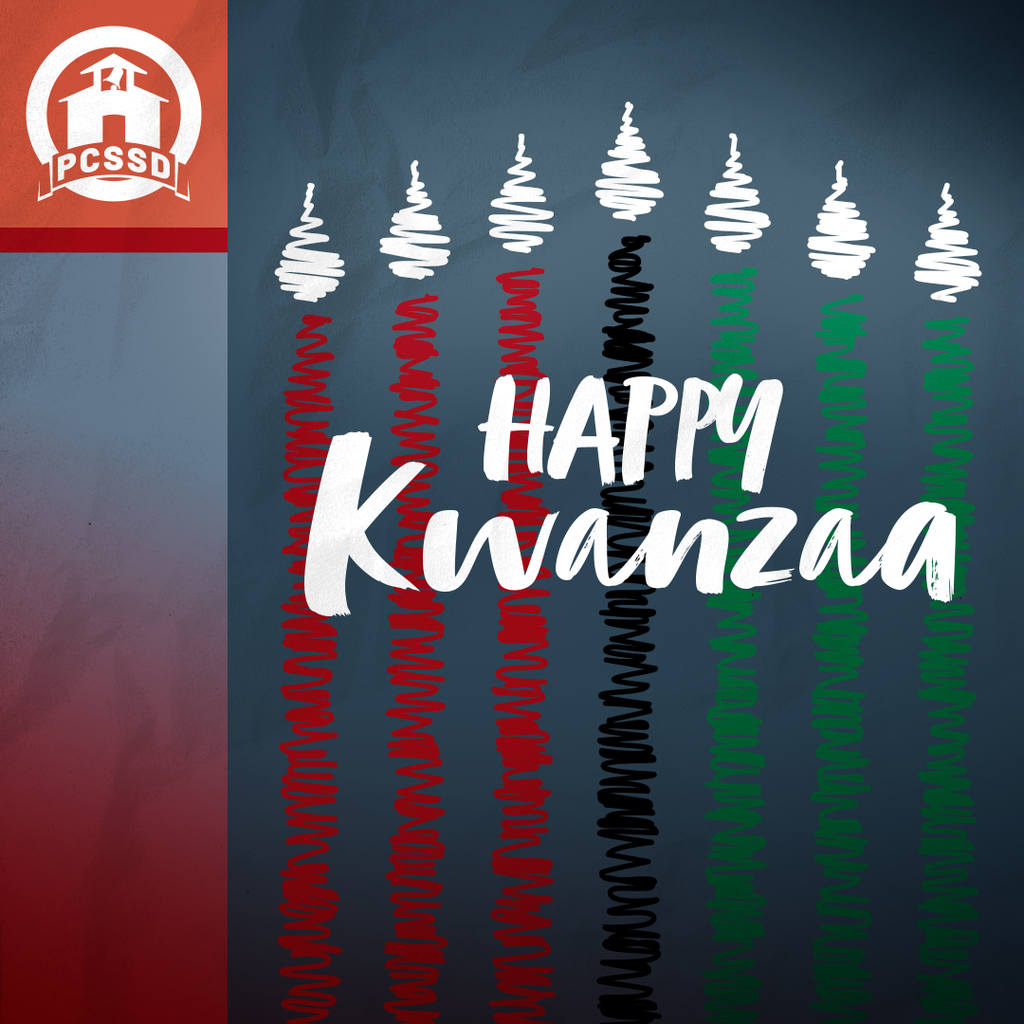 Merry Christmas!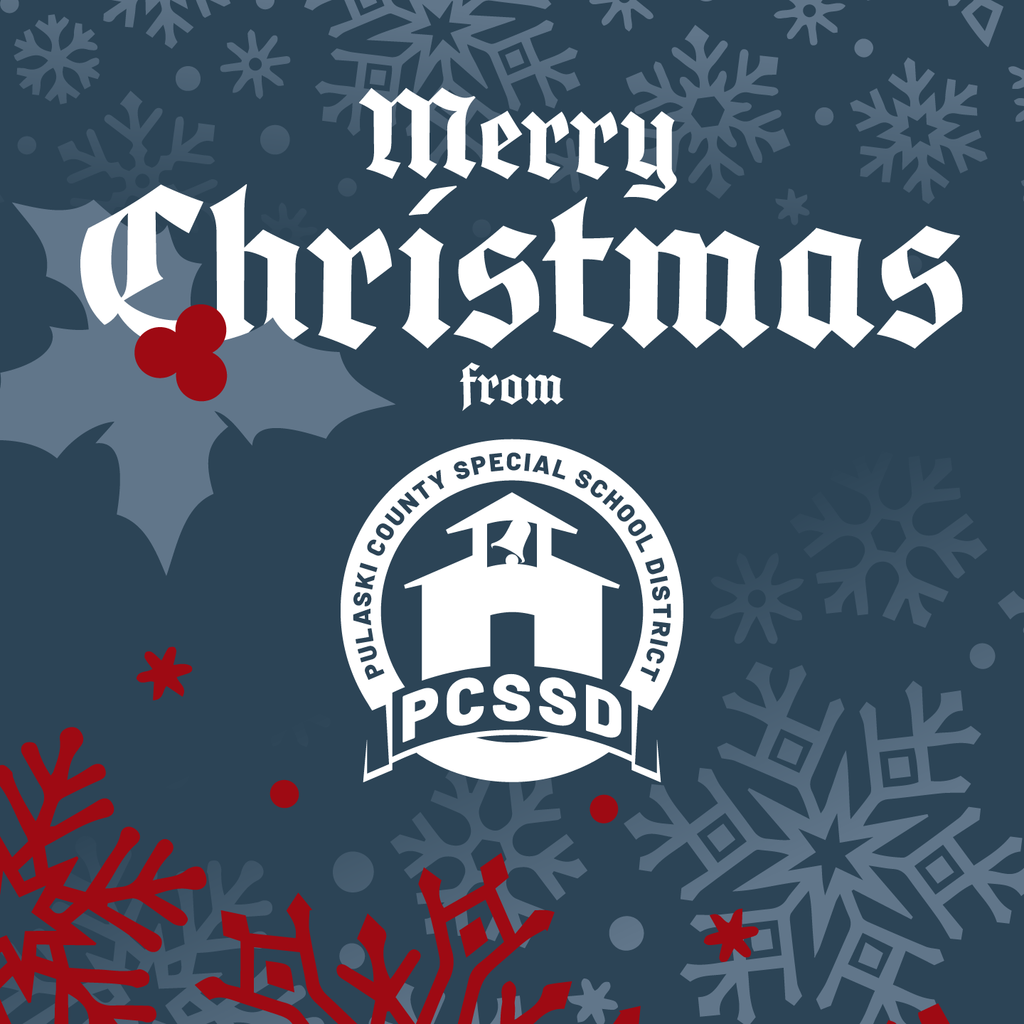 'Twas the night before Christmas..." Merry Christmas Eve!
Just a few reminders for the upcoming winter break! Schools are OPEN on Monday, December 20. Winter break begins Dec. 21 for students/teachers. More details can be found on the image & online:
http://ow.ly/C4A150H9CIw
#pcssdproud #equityandexcellence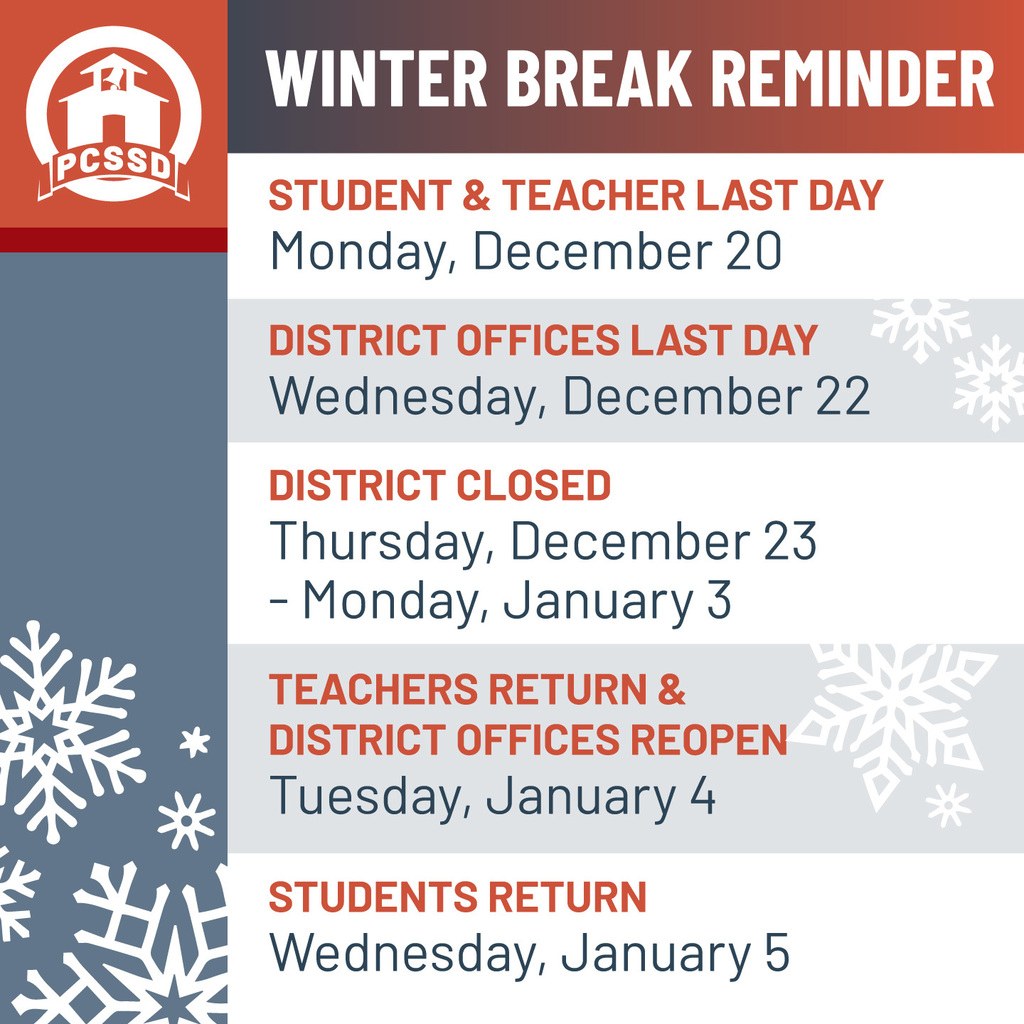 We're hiring! PCSSD is hiring for positions across the District for part-time, full-time and temporary positions. Check out the full list of career options on our website: pcssd.org/page/careers. Start the new year with PCSSD! #pcssdproud #equityandexcellence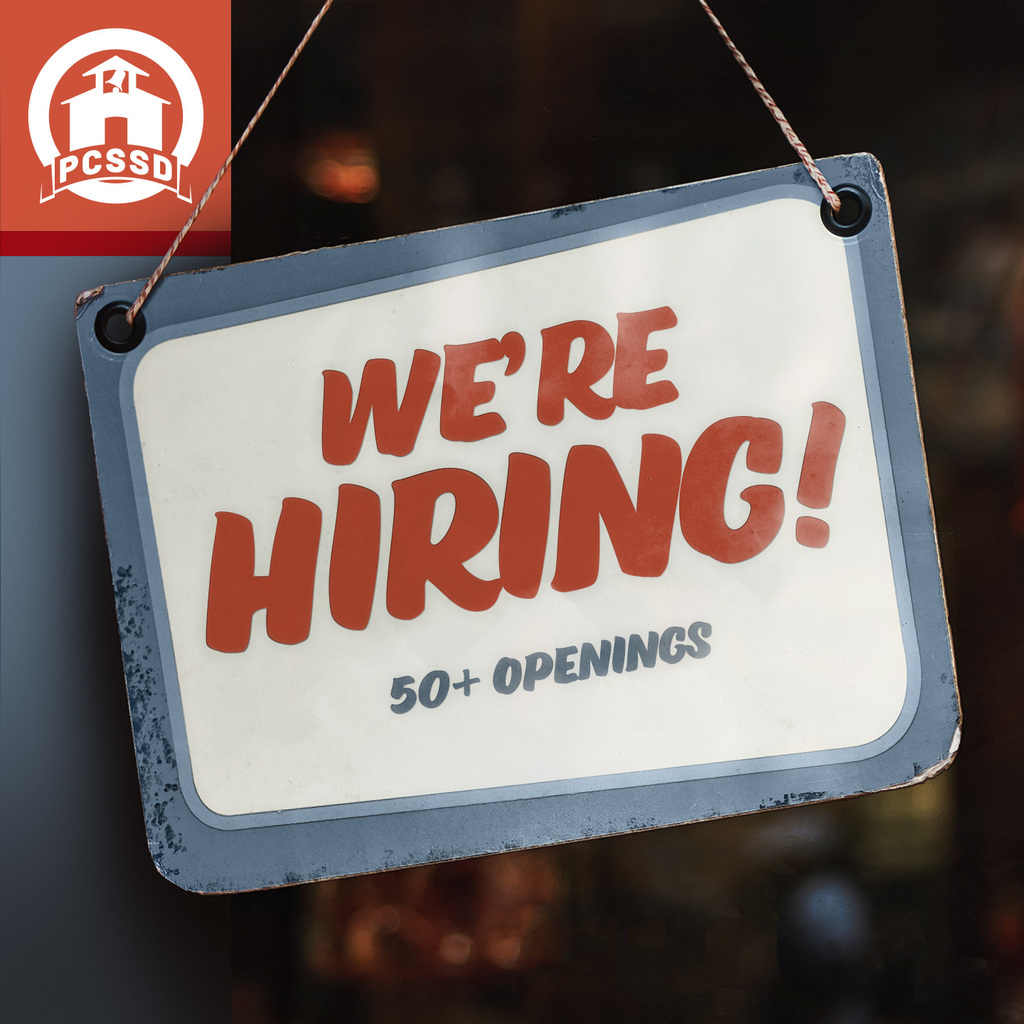 This is Computer Science Education Week and we celebrate all of the amazing teachers who are dedicated to teaching computer science, and our amazing students who are putting in the work learning to code! #pcssdproud #equityandexcellence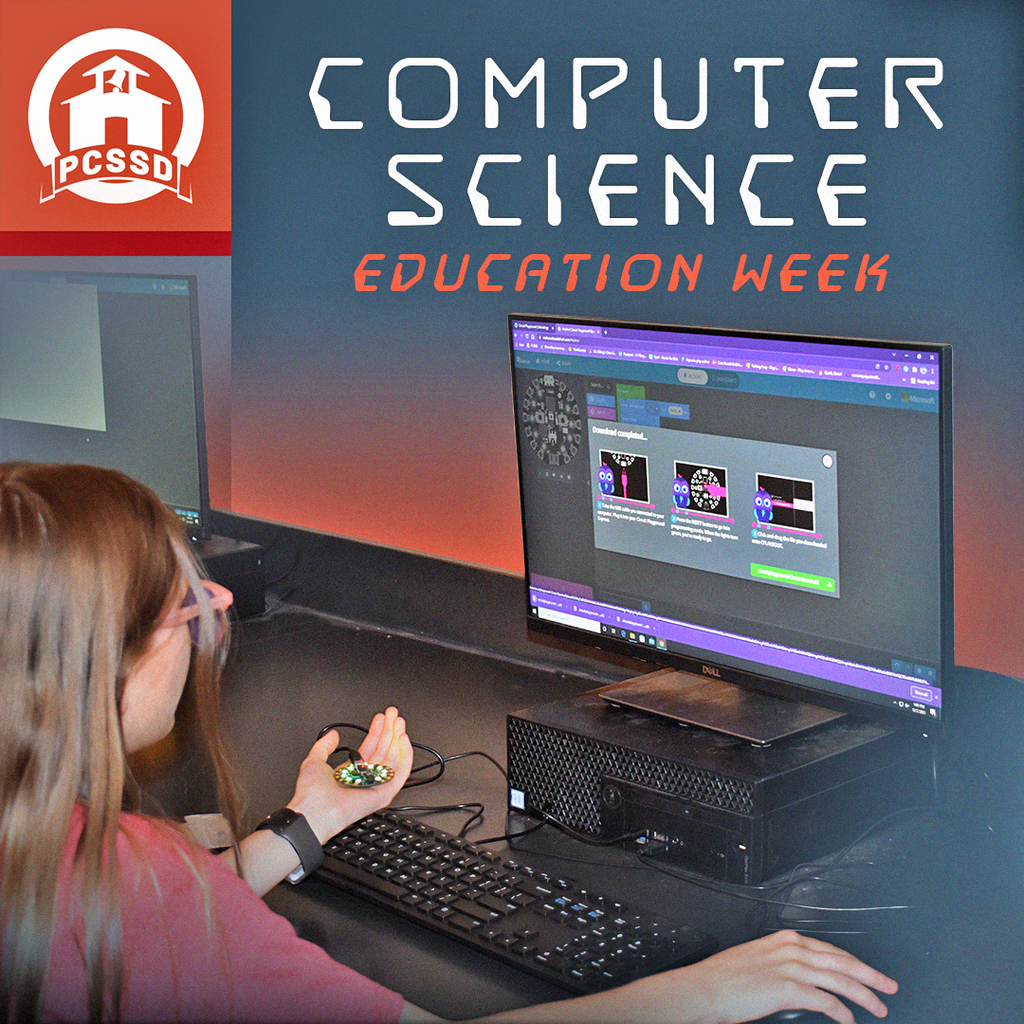 Today is Special Education Day and we celebrate our teachers and staff who are dedicated to serving our life skills students across the District. Thank you for all you do! #pcssdproud #equityandexcellence
Happy Hanukkah! Wishing you many blessings during this festival of lights!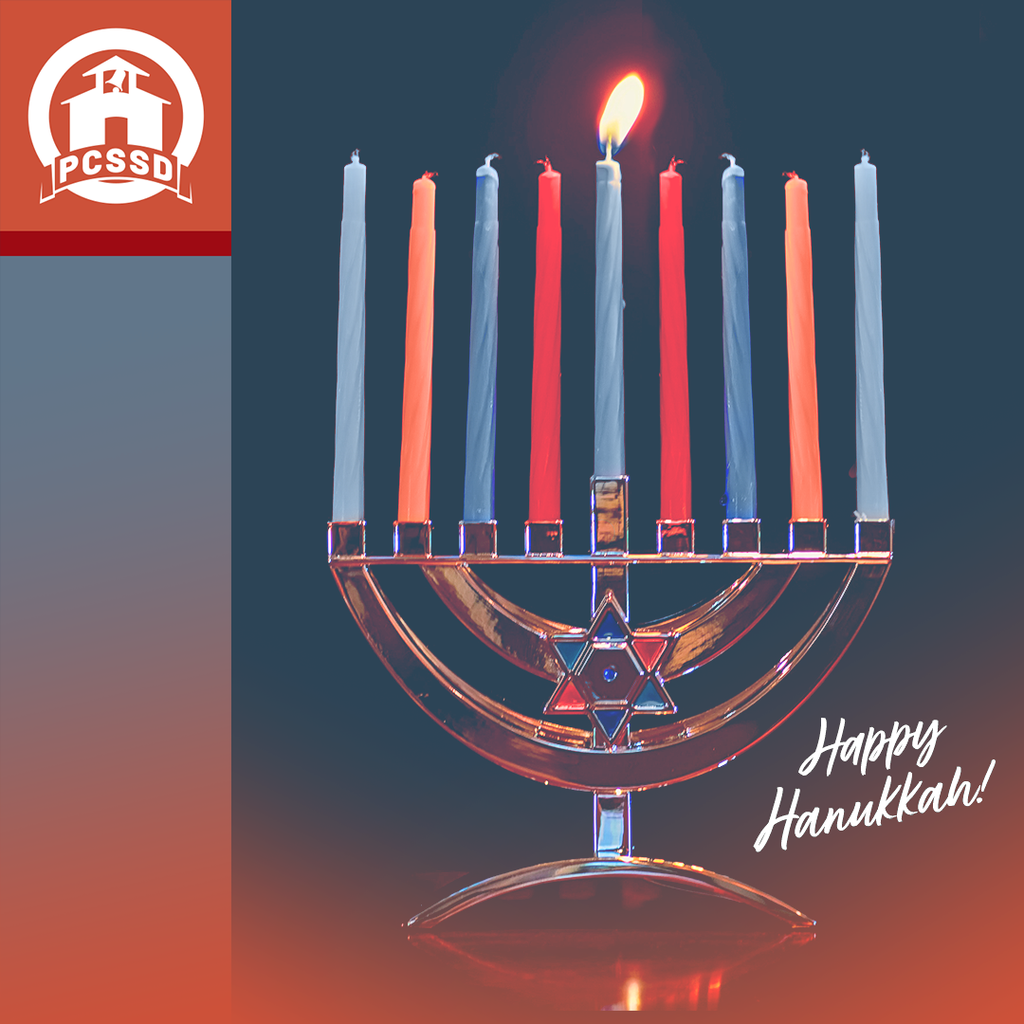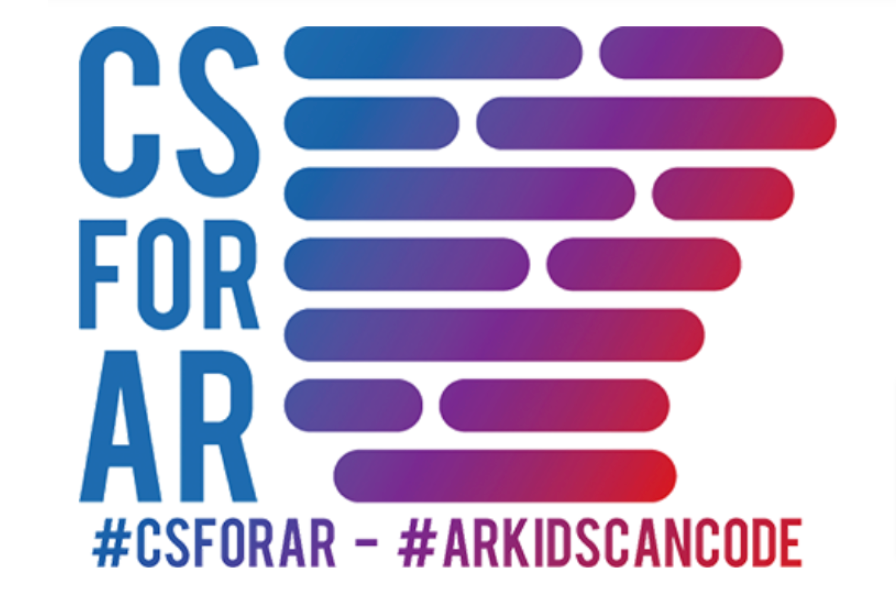 Today is Day 7 of the PCSSD Thanksgiving Kindness Challenge. Today's challenge: make a donation (food, clothes, money, etc) to a charity. Don't forget to take a picture of your kindness in action. Send the picture to
communication@pcssd.org
. #pcssdproud #equityandexcellence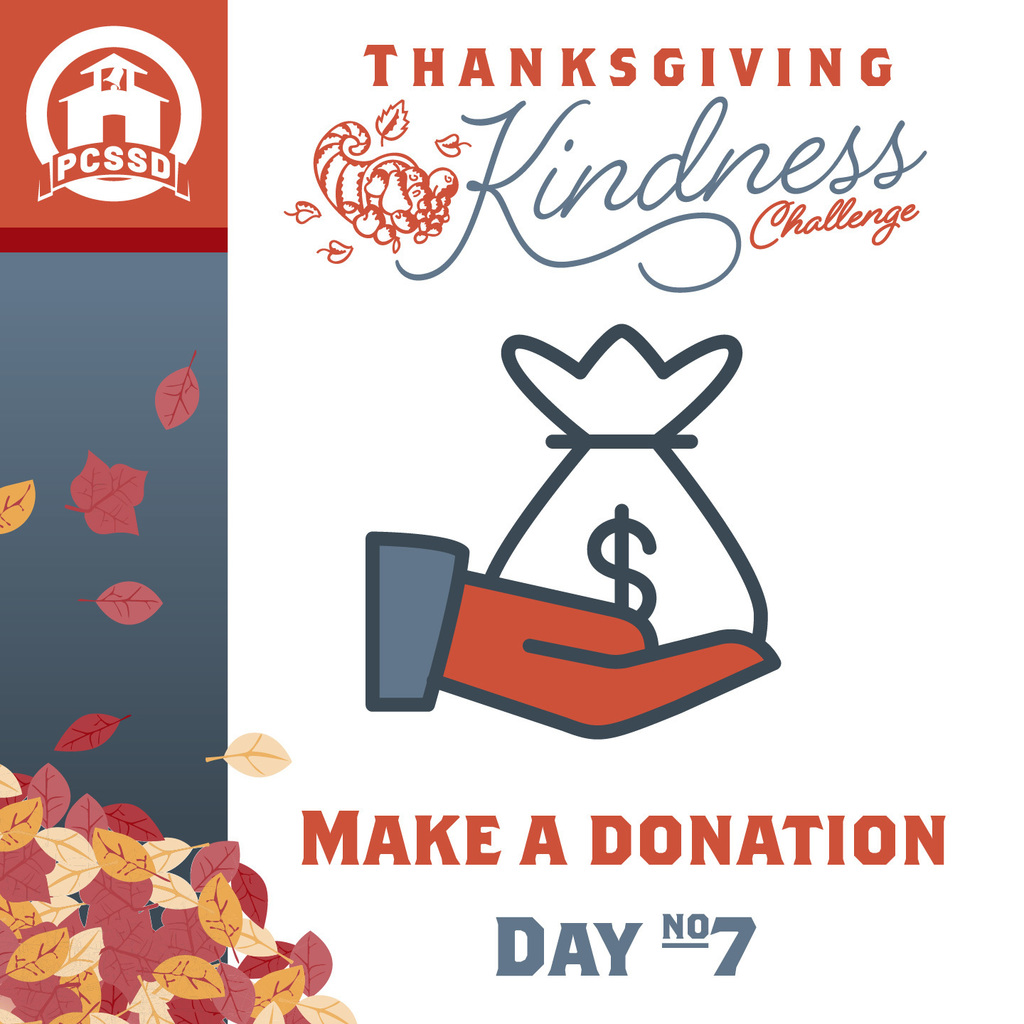 Today is Day 6 of the PCSSD Thanksgiving Kindness Challenge. Today's challenge: let someone in front of you in line. Don't forget to take a picture of your kindness in action. Send the picture to
communication@pcssd.org
. #pcssdproud #equityandexcellence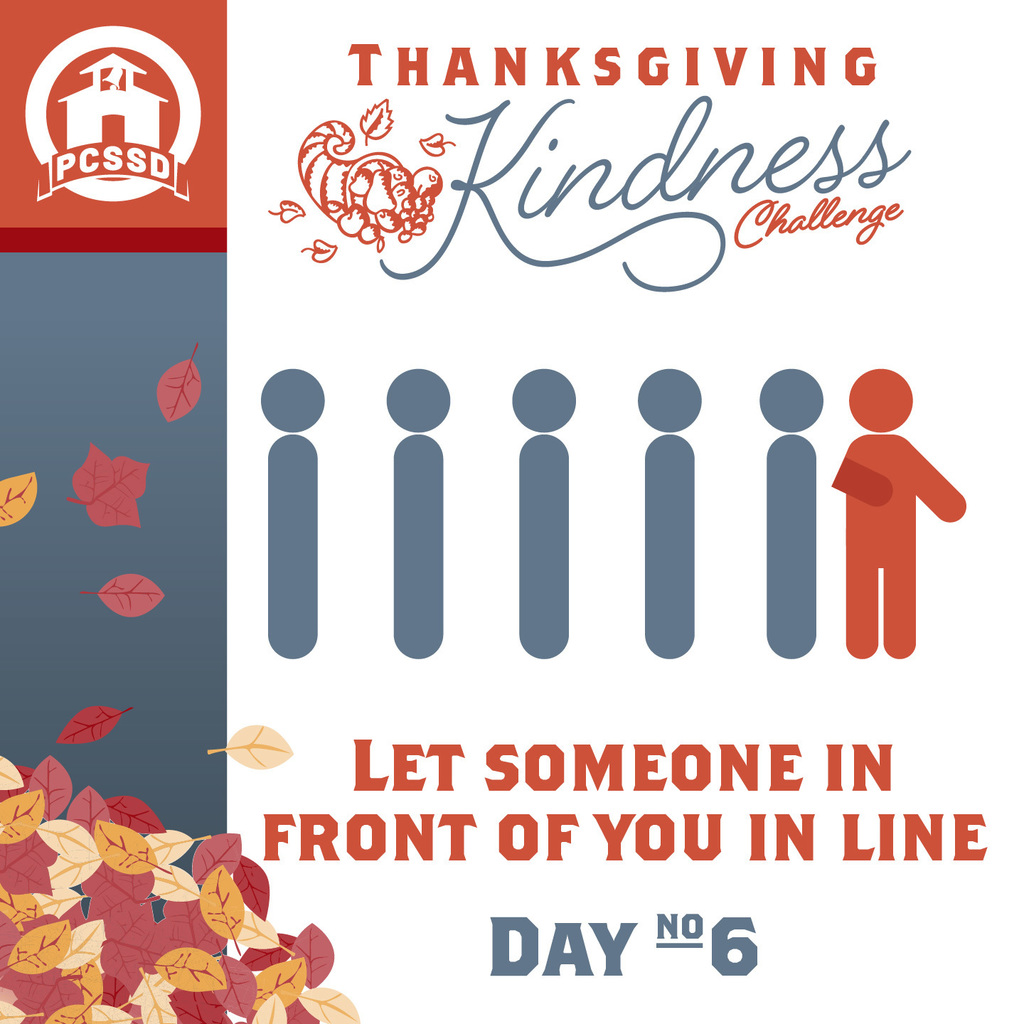 Today is Day 5 of the PCSSD Thanksgiving Kindness Challenge. Today's challenge: hold the door for a stranger. Don't forget to take a picture of your kindness in action. Send the picture to
communication@pcssd.org
. #pcssdproud #equityandexcellence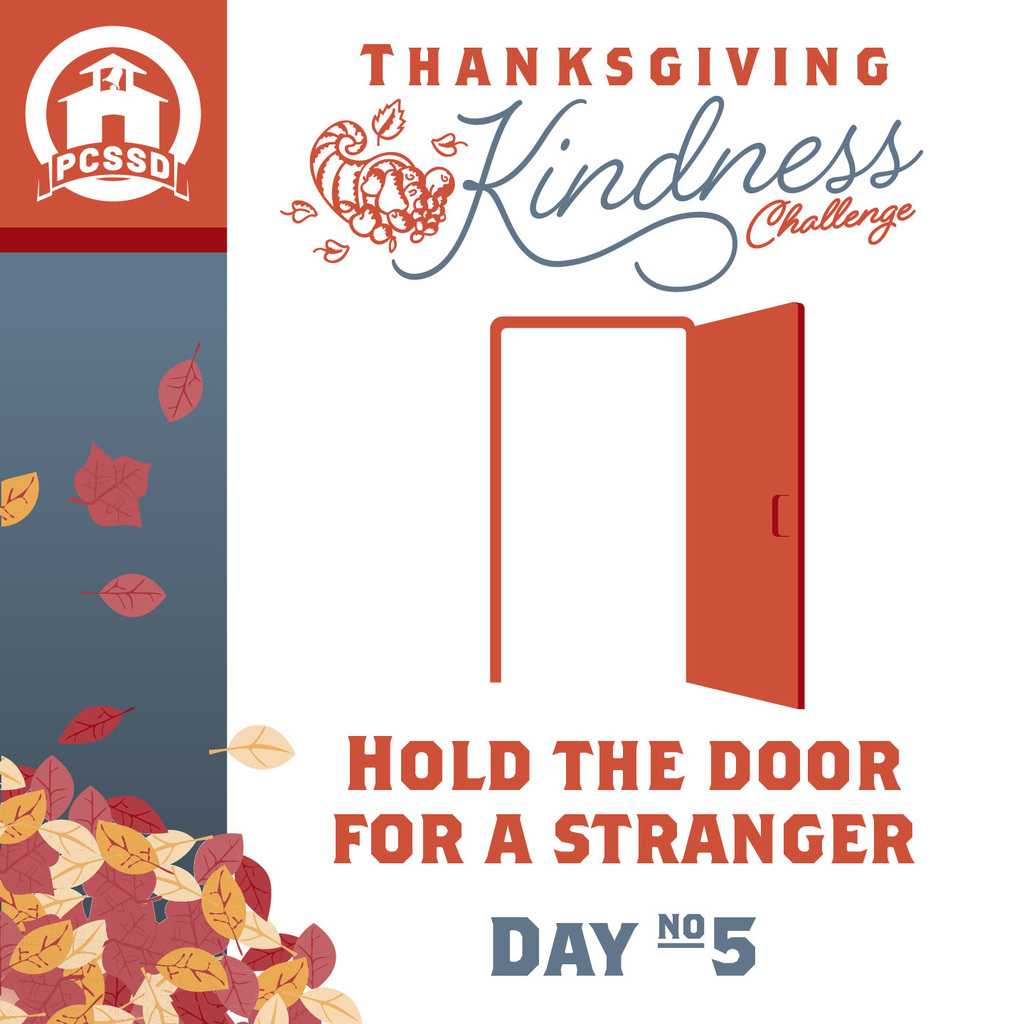 From everyone at PCSSD, we wish you a happy and restful Thanksgiving. #pcssdproud #equityandexcellence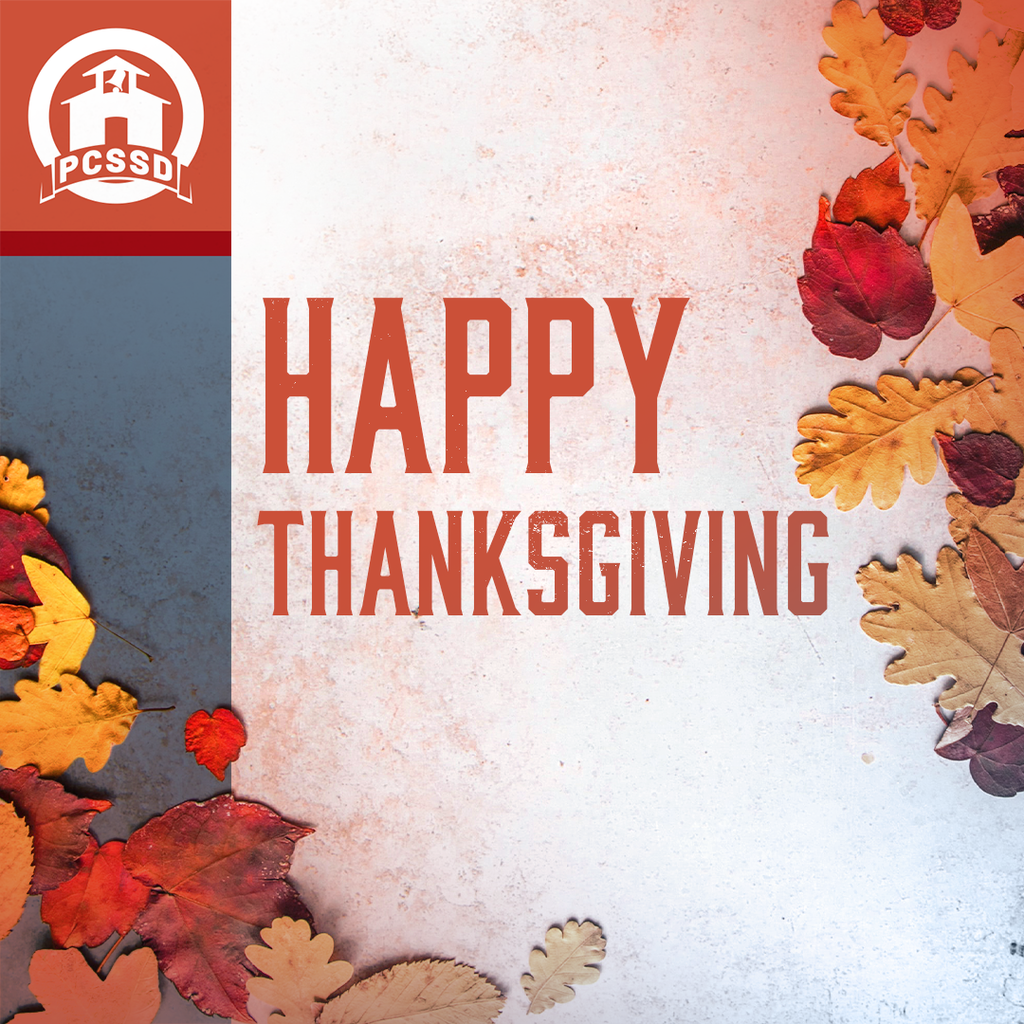 Today is Day 4 of the PCSSD Thanksgiving Kindness Challenge. Today's challenge: leave a kind note on someone's windshield. Don't forget to take a picture of your kindness in action. Send the picture to
communication@pcssd.org
. #pcssdproud #equityandexcellence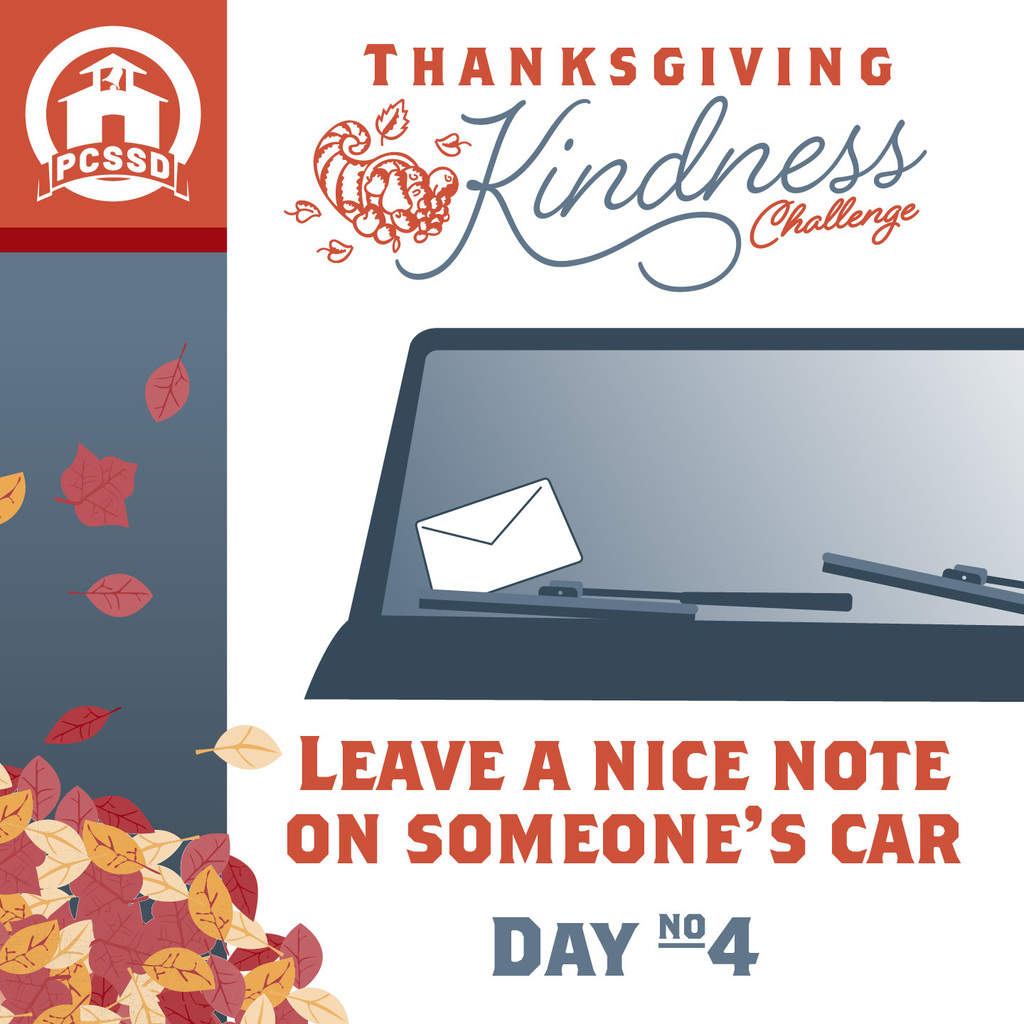 Today is Day 3 of the PCSSD Thanksgiving Kindness Challenge. Today's challenge: take some food to your neighbor (or someone else you know). Don't forget to take a picture of your kindness in action. Send the picture to
communication@pcssd.org
. #pcssdproud #equityandexcellence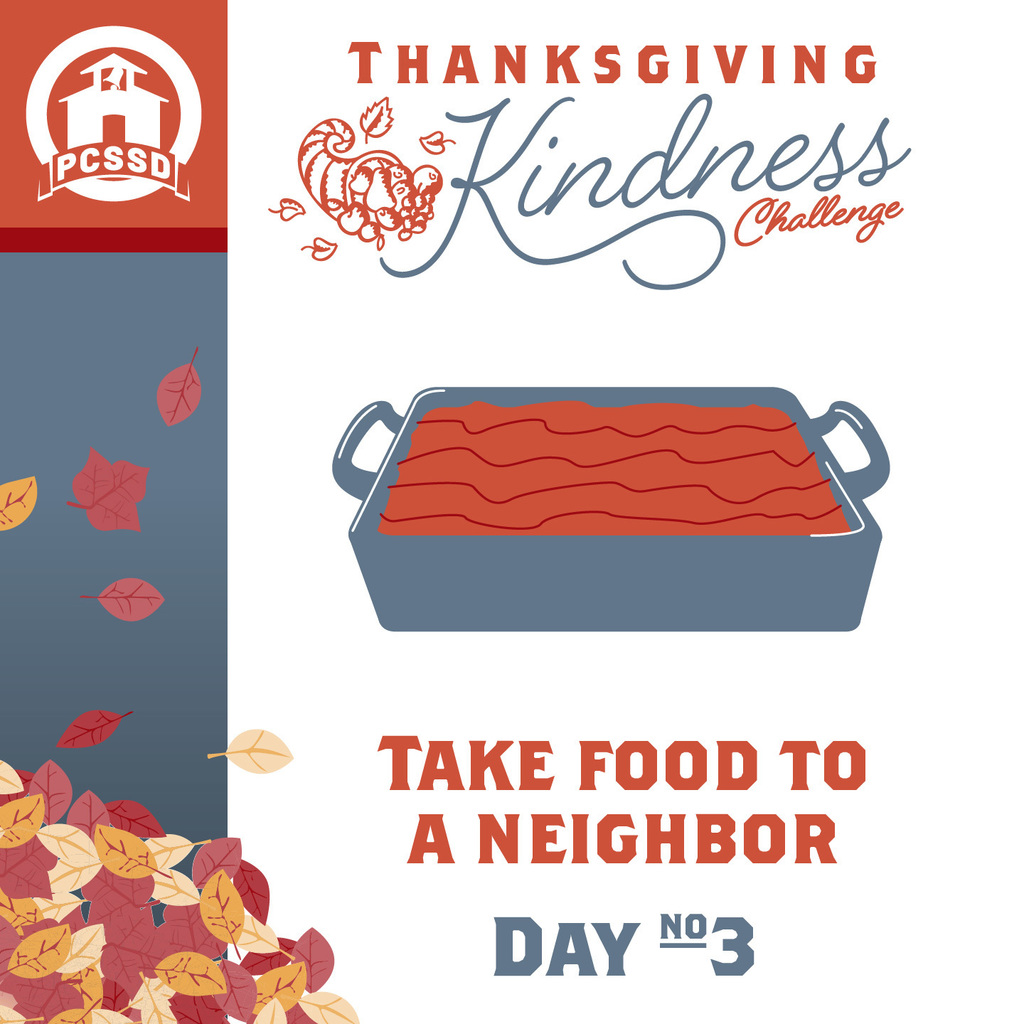 Are you interested in tutoring? We are looking for AVID tutors for middle and high school students. Applicants must be available 2 days per week (2-5 hours a day) and have a strong math and English background. Call Belinda at 501-234-2021 to apply. #pcssdproud #equityandexcellence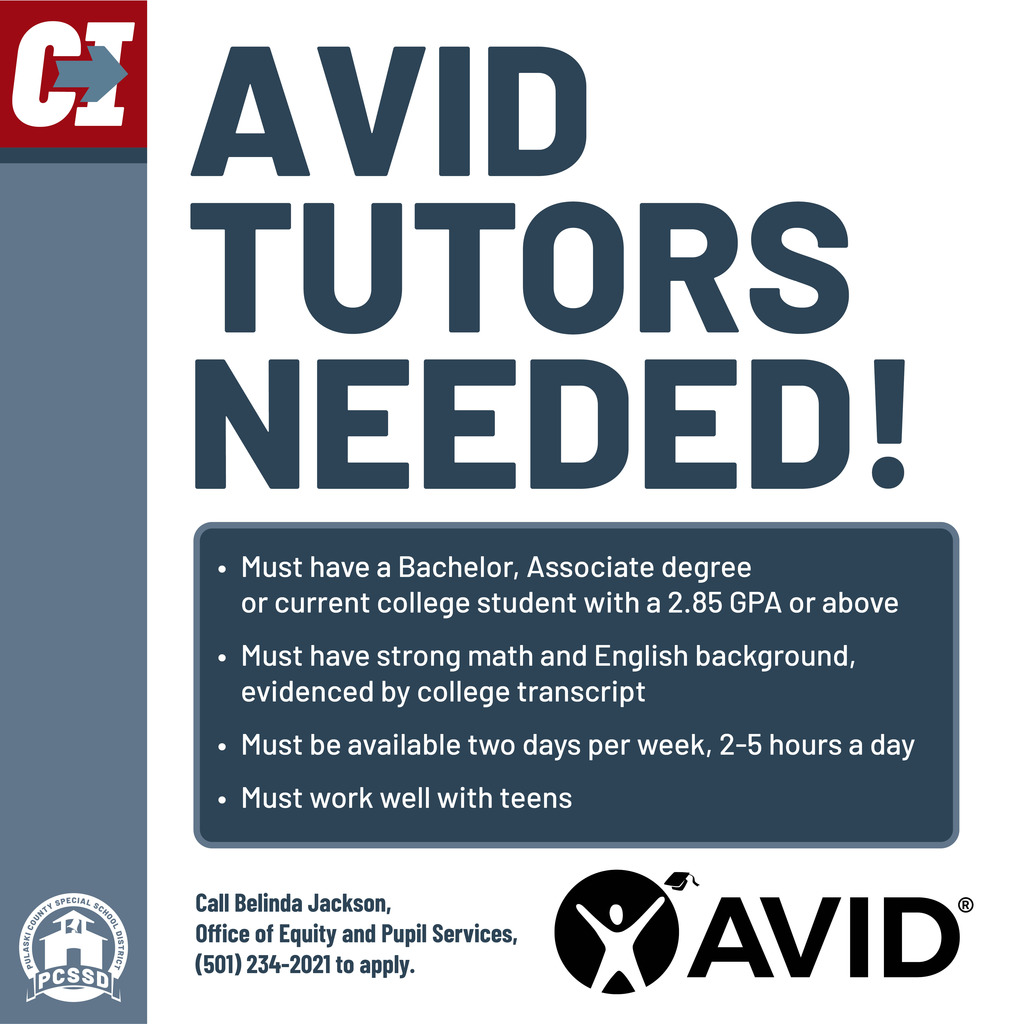 Today is Day 2 of the PCSSD Thanksgiving Kindness Challenge. Today's challenge: write a thank you note to a community helper. Don't forget to take a picture of your kindness in action. Send the picture to
communication@pcssd.org
. #pcssdproud #equityandexcellence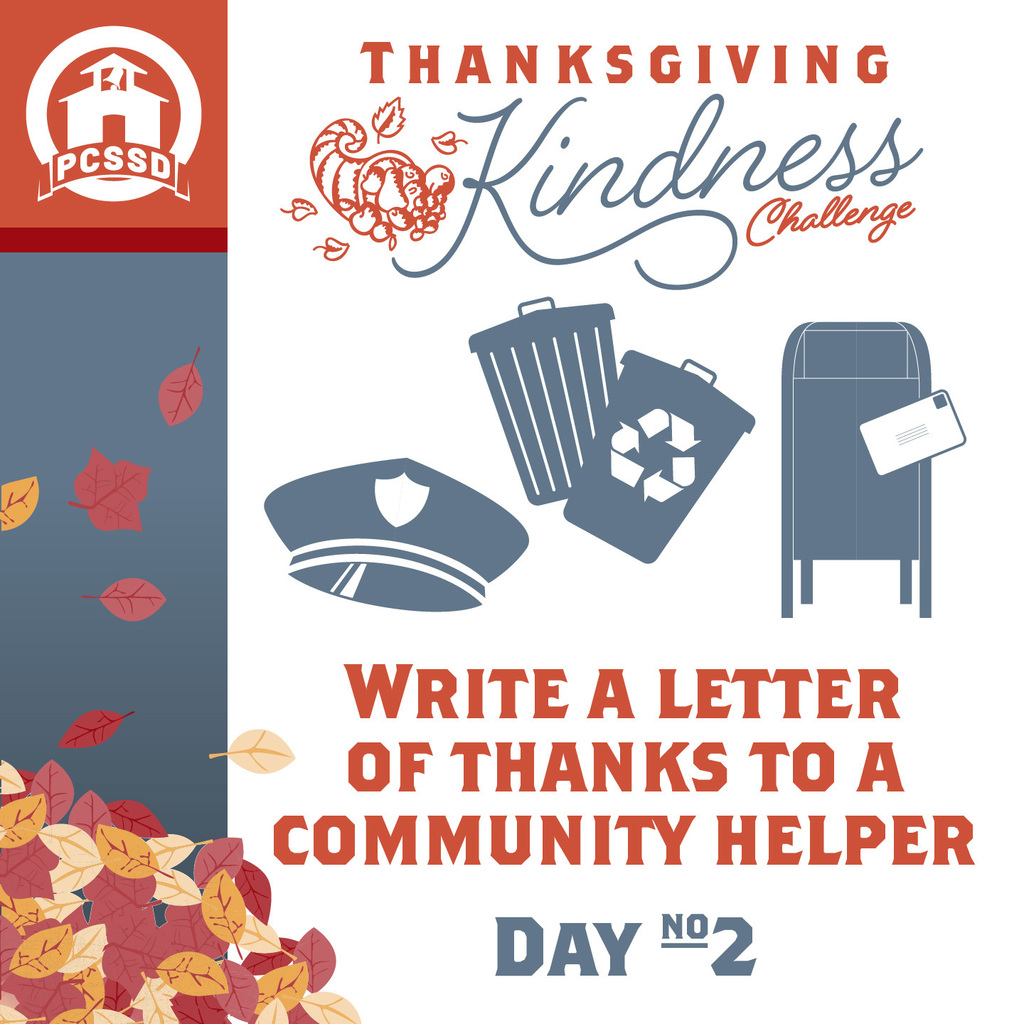 Looking for a fun activity to do with your student this Fall Break? How about Fall BINGO?! Here are some fun fall activities to do this week. Let us know if you get BINGO! #pcssdproud #equityandexcellence